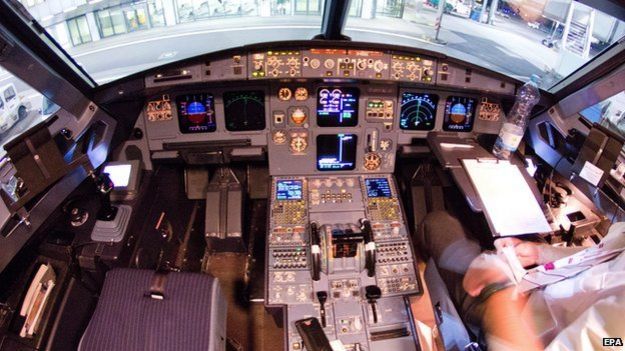 A view of the cockpit of the Germanwings aircraft, photographed a few days before the crash
Marseille prosecutor Brice Robin, citing info in the "black box" voice recorder, said the copilot was alone in the cockpit.
While the pilot was locked out he deliberately began a descent.
Mr Robin said there was "complete silence in the cockpit" as the pilot struggled to reenter it.
He explained air traffic controllers made repeated efforts to get hold of the aircraft, but to no accessible Passengers could be heard crying just before the crash, he added.
Details are emerging of the German copilot's past - although for causing the crash, his obvious reasons stay a puzzle.
Read Full Article here:
http://www.bbc.com/news/world-europe-32063587